Ready to find out more about homeownership?
Lexington CLT builds quality-made, energy-efficient, and permanently affordable housing. We take pride in the homes we build, because we know our homeowners do, too. Below you can find a brief overview of the application process.
Step 1
Speak with our staff or check the tables below to determine your eligibility for our home-ownership program. Income, asset, and credit limits do apply.
Step 2
Fill out our Homeownership Application to determine final eligibility, and begin the homeownership educational requirements.
Step 3
Complete all homeownership education requirements and CLT orientations. Then, partner with a program-accepted bank to apply for a loan!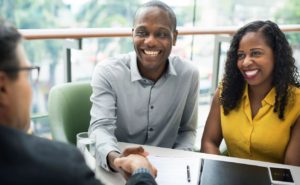 Eligibility
Our homes are income qualified, meaning applicants must fall within a specific income range to be eligible to apply. The 2017 Area Median Income chart can be found below and uses the income of the entire household. Our homebuyers are typically above 60% AMI and cannot exceed 80% AMI. For more information on program eligibility, please contact Lexington CLT staff.
Lexington CLT is committed to our role as an anti-displacement organization as we build permanently affordable home on community-controlled land. To fulfill that role, original residents of the Davis Bottoms community may be eligible for priority application status. If you lived in Davis Bottoms prior to the construction of the Newtown Pike Extension Project, you may be eligible. Please contact LCLT Staff for questions.
Initial Eligibility does not guarantee acceptance into the program, an application is necessary to determine final eligibility. See Below.
Application Process
Once initial eligibility is confirmed, you can begin the formal application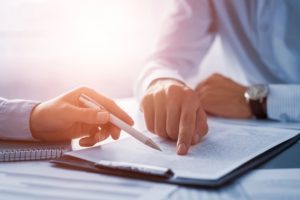 process. You can download our application here, or stop by our office to pick one up. We do require a Pre-Qualification letter from one of our mortgage lending partners. The application will review your total household income, assets, credit score, among other points. Please refer to the application for a full list of requirements.
If you are not initially approved for our homeownership program, we may refer you to partner organizations to assist in developing your financial situation to a mortgage-ready level.
Admission
Once admitted into our homeownership program our homebuyers will be required to attend a Community Land Trust orientation. This orientation will fully explain our model of affordability as well as take you through the homebuying process.
Homebuyers will also need to obtain a Homebuyer readiness certificate through our partner programs. This program teaches homebuyers the essentials of the homeownership process and is a HUD requirement.
During this time, homebuyers will begin the process of choosing a lot and a home model, along with a trim package. Lexington CLT has four trim packages to choose from, to let you add your own unique touch to your home.
Loan Application
Acceptance into our program does not automatically qualify you for a loan. Once the application process is complete, Lexington CLT will work with home buyers and our partner banks to secure a mortgage. Once the formal home buying process is complete, construction on your new home can begin!
Not Ready to Buy Just Yet?
Lexington Community Land Trust has partnered with AU associates to provide affordable rate income-qualified rental units. This development includes both single family and multifamily units. For more information, or questions about availability please contact AU Associates at 859-268-0019 or visit our Rental Page.